This is more a 'what are you surprised to discover?'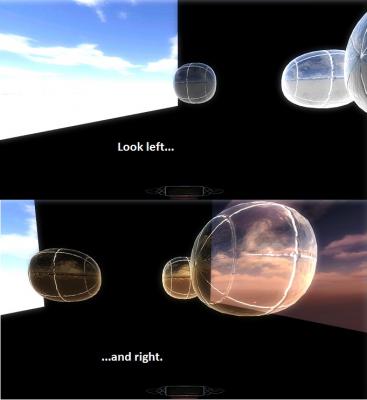 Some caveats:
You can have a bumpmap, but can't e.g. scroll it. A HeatHaze stage before the texgen one will work though, so locally fake-reflective water may be possible.
Postprocess sorting only, otherwise contact with light glitches the colours. Hence no light interactions; for those you'd still need to make dedicated, per-skybox materials in the usual way, or deploy nbohr1more's ambient cubic lights. Possible use cases are basically glass, water, and highly reflective metals placed where the sky is the only possible light source (a blend filter stage can tone down the reflection a bit).
I've only tested in small, isolated, cubic rooms so far; I don't know how complex geometry, visportals, or proximity to other cubemap-using materials will affect this. Even in those simple rooms, if there isn't a cubemapped skybox in the area, or if there is but it's just one wall, glitches result. (It's possible to put the cubemapped skybox in a portalSky area, though.)
Edit: further testing shows the presence of other cubemapped materials
does
mess this up, so I'm afraid it's just a curio after all. Too easily broken for general use. 
If you want to try it, have a stage with texgen reflect, but don't declare a cubemap; instead use 'map _black', or 'map _currentRender' and a blend mode if you want transparency.
Edited by VanishedOne, 19 October 2017 - 10:13 PM.