Ok, might as well make a personal thread instead of keeping on posting related questions all over the place.
Starting with a simple one: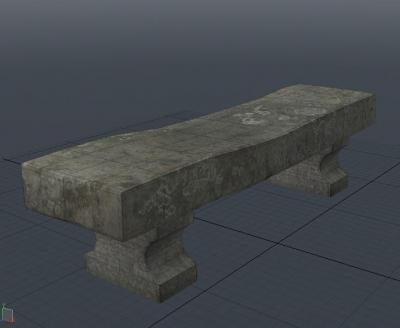 Made this bench yesterday night, and even though I have created some simple normal map conversions for previous tests already, Im yet to make a proper one for a texture I painted by hand like this one. Since Im unable to test them in game for the moment, what would you guys suggest for a very subtle, matte finish for an unpolished granite texture? The thing about some of the existing models is that the bump maps are a bit big in proportion to objects; also, the grain here should scarcely be visible, more like a "rough", sanded surface rather than polished areas filled with small holes.
Edited by RPGista, 03 July 2012 - 09:03 AM.