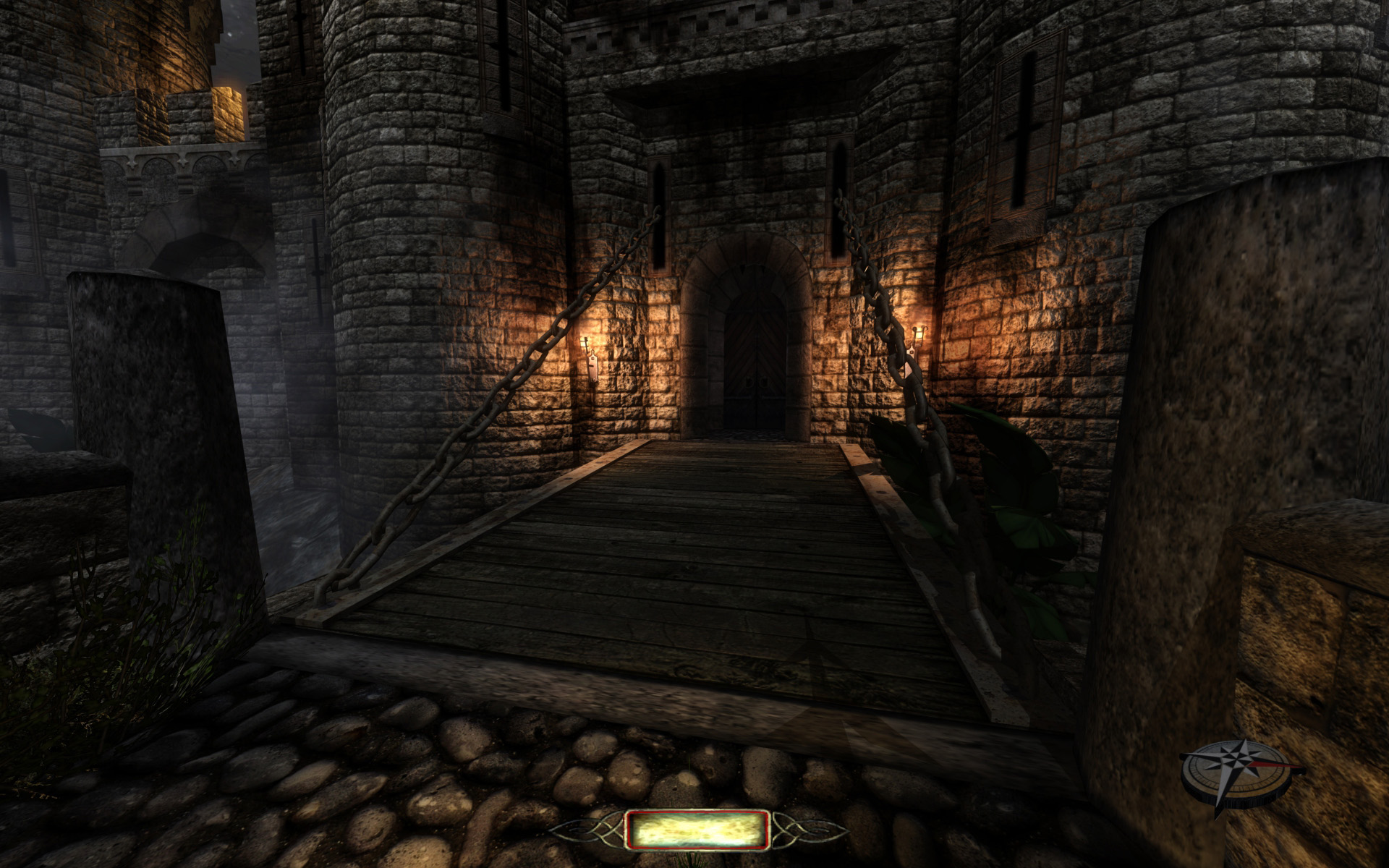 "I am Matthias, a Postulant in training for the Order of the Builder. I have been on a pilgrimage for over a year now and have finally arrived at the end of my journey."

Build Time:
- About 3 months for version 1, but we are now upto version 1.3

Mapping Team:
Evilartist - for letting me convert his D3 map, top man!
Bikerdude - map conversion, mapping, textures, sounds.
Goldchocobo - mapping, traps, puzzles and sounds.
AluminumHaste - textures and general testing.
Grayman - scripting of the mirror puzzle.
Obstortte - scripting and textures.
Mortem Desino - scripting.
Thanks:-
- Beta testers: Goldwell, nbhormore, Aluminiumhaste, Nbohr1more, Moonbo, SirTaffsalot, Airship Ballet, Snobel, Xarg, MacD11, Oldjim, Cookie and anyone else who i missed of the list.

Download:-
- The latest version is now available via the in-game downloader.

Info:
The latest version is now available via the in-game downloader.
The mission is fully l10n ready. (thanks Tels)
Known issues:
This mission will have less than optimal fps at some locations.
For very low end PCs I recommend the following settings: V-sync is off, AA is off, Aniso is 4x or lower, advanced settings are simple/default & Post processing of disabled and as a last resort the command line arg ' r_skipFogLights 1 ' (turns off the fog)
Edited by Bikerdude, 18 December 2015 - 07:10 PM.