Here i want to share my Textures and hopefully you find them useful.
I created a brick wall, stone tiles and one shiny wood flooring. The first two were sculpted and textured with textures from cgtextures, while the latter one was procedurally generated in Substance Designer.
You also get the compiled Substance file(.sbsar) for the wood. In case you want to play around with the substance a bit, you need to download the free Substance Player(https://www.allegorithmic.com/download). It allows you to export the maps and to alter the look in a limited way, e.g. the number of planks in x and y direction, the dirt visibility, the amount of scratches and more.
The Uncompressed Textures(+substance):
https://mega.co.nz/#...MENyEc3h2QmmL5I
Also, the Gameready Textures, mtr files are included(just extract them over the main folder):
https://mega.co.nz/#...QTXHALfmT0FcF_c
Plus, one ingame Screenshot: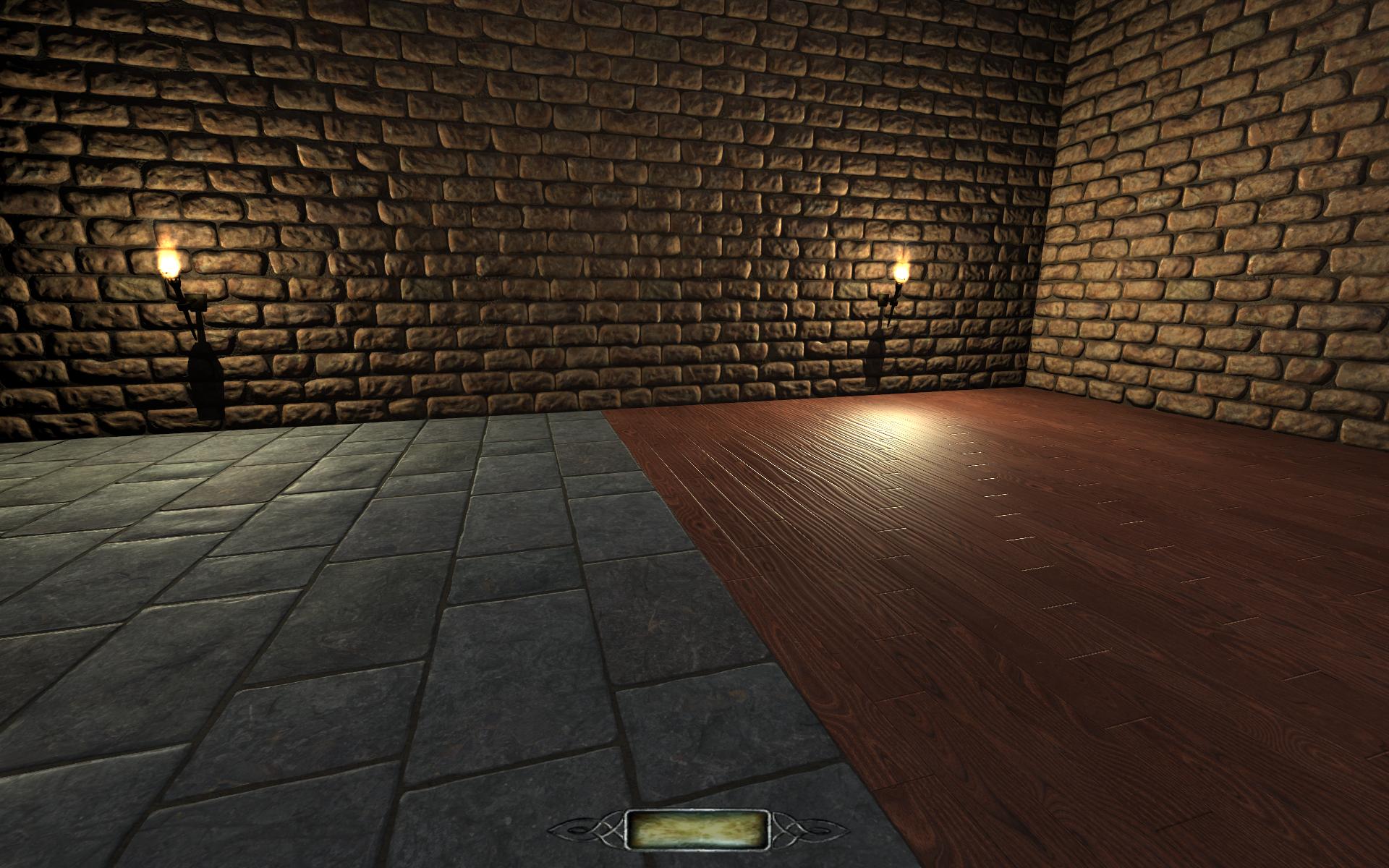 Cheers