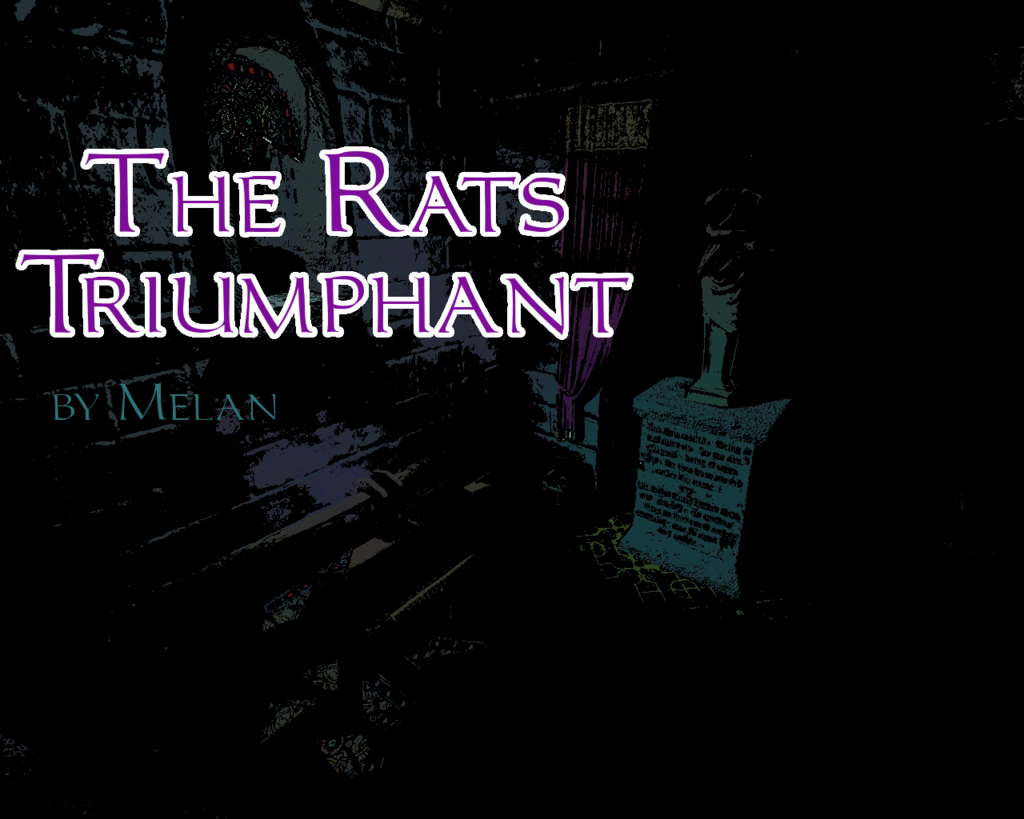 The Rats Triumphant
(Halloween Contest 2015 Mission)
Three weeks ago the Builders condemned Whitechapel Row... They hammered and sawed, and erected their barricades of timber and stone...

 

Over those weeks, I dreamed of great iron machines that swallowed the sky, thundering and shouting to defy the winds. I dreamed of nitrous vaults undisturbed, forgotten for the counting of years...

 

At the end of the third week did I awaken in cold sweat, for on that night, I would procure a certain letter from an old house I have not visited in many years...

 

Jacques Mortegris was his name, and I left him in anger, renouncing my lineage and wealth to live a life of knavery and deceit. But now, I would return for those fever-dreams of gold, and a family inheritance.
Download links:
...and the mission downloader
Design notes:
The idea for this mission came from an old house in a side street where I go to my daily work. It had been dilapidated as long as I can remember, first as a home for beggars and some fairly disreputable people, then condemned and its windows bricked up, and now finally in the process of being demolished. As I went to my work and back, I could watch it disappear day by day, exposing its layers of construction until finally only one wall remained. But for all its ruined state and inhabitants, it had a simple elegance, and I decided to preserve it in the form of a fan mission.
(more on building the mission later)
Special thanks: to Bikerdude for multiple performance-related and aesthetic fixes. My playtersters, Bikerdude (again), nbohr1more and Premier.