This is the second mission from FrenchDecay,  which is long fan mission with undead, old tombs and Hammerites. Inspiration was drawn from the Bonehoard and Return to the Cathedral. Make sure to read the mission's description thoroughly before you jump right in, as you may miss something important. Have fun!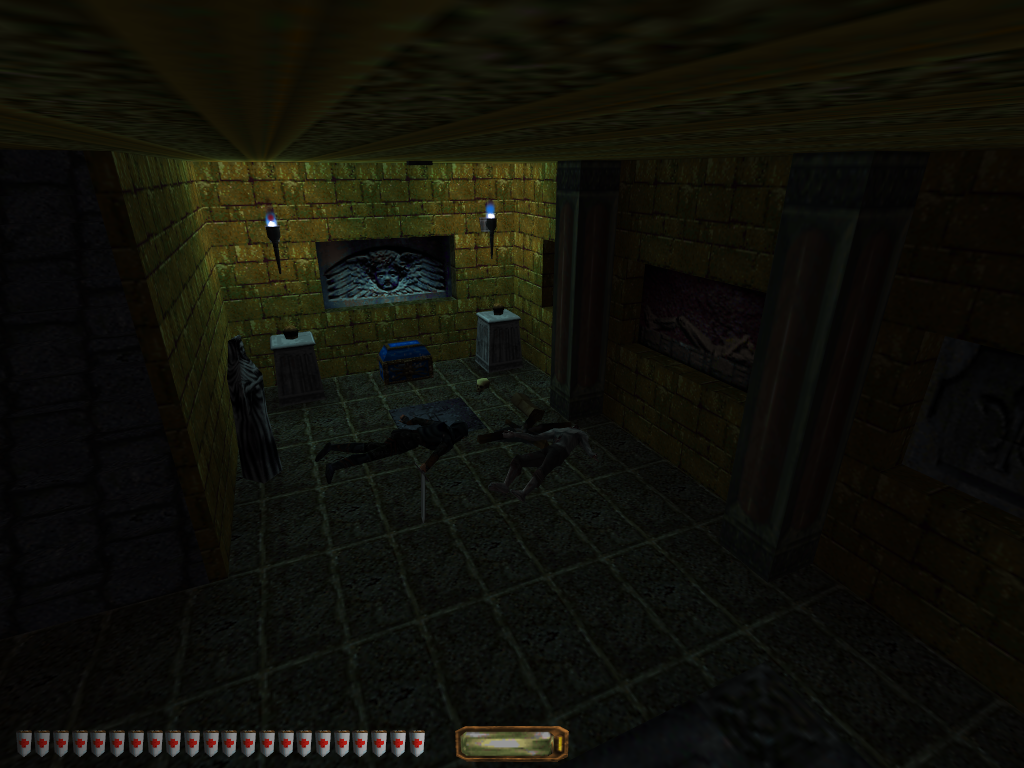 Story:
Quickly after leaving Stalkreath's mansion with the artifacts and the deed of property, I met my employer who was extremely satisfied with my services. Usually I do not meet with my contacts, but considering the value of the objects I had to steal, it was preferable to not go through the regular route. I was surprised to meet a strange man, somewhat reminiscent of Constantine. As much as I dislike that uncanny resemblance, I cannot give up such a large amount of money.
After handing over my well deserved salary and praising my thieving abilities, the old man offered me another job. This time, I have to infiltrate yet another ancient place -  a Hammerite catacomb located far away from the City. It should contain a great deal of treasures, among which an orb called «The Rotten Sun» and a hammer called 'The First Icon' 
The old man warned me about the complexity of the whole area, but he did provide me with a rudimentary map. I should expect these catacombs to be labyrinthine and crawling with both Hammerites and undead. Luckily, the sword I stole from the lowest part of the Iron City will allow me to dispose of any undead, should holy water run scarce on my way down.
Downloads:
Breathing Corpses https://drive.google...iew?usp=sharing
Breathing Corpses (with minor fixes)https://drive.google...iew?usp=sharing
It might be worth playing his first mission, Iron Heart - http://www.ttlg.com/...ad.php?t=146541