Background images can be very helpful but in Dark Radiant there are a couple of unfortunate problems (see here).
I just tried an alternative which is good if you're using the image to set up a street layout:
Most 3D object programs also support background (or reference) images (my choice is Blender), so load the image into that, and build a set of planes that follow the street layout. Then export it to any DR compatible format and you'll have a model that can be added to your map.
Screenshots:
Adding the image to Blender: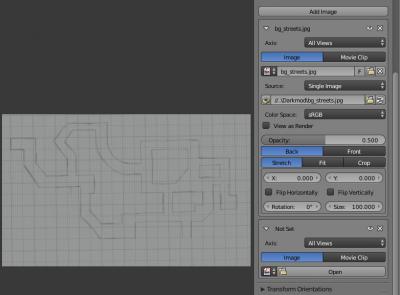 A simple mesh that follows the layout: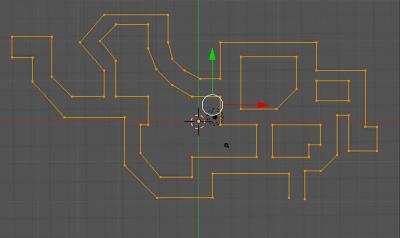 It may be necessary to give it some 3D shape, so I just extruded it: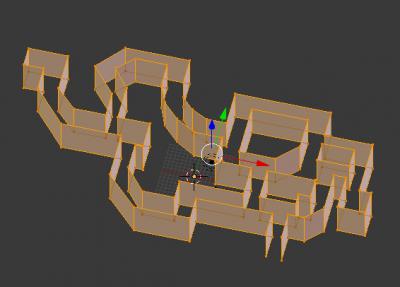 I gave it an invalid material name (with Blender & lwo, the material name is usually a DR material path)
Model loaded and scaled up in DR:
(The absence of a proper material means the object won't show up in game or be solid)
Place any AI and use the model scaler on the street object to resize it until it's at the size you want.
In the top view you can use the edges to determine the street layout.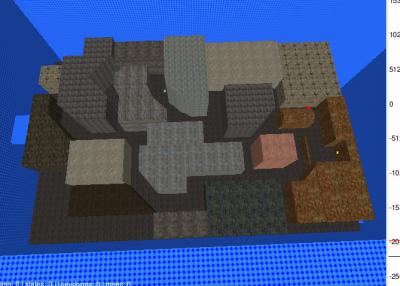 It's up to you how rigidly to stick to the plan, and other things like whether to deal with gradient, varying building heights as you build or as a second-pass.
Edited by R Soul, 05 November 2017 - 12:35 PM.