When exporting from Blender to TDM in .lwo format, it's necessary to set the material names to textures/darkmod/,,,,something.
If an object has a lot of textures it's going to be tedious to search the mtr files to get the right name. The same goes for applying textures to imported .lwo objects.
I wrote this plugin to make that task much easier.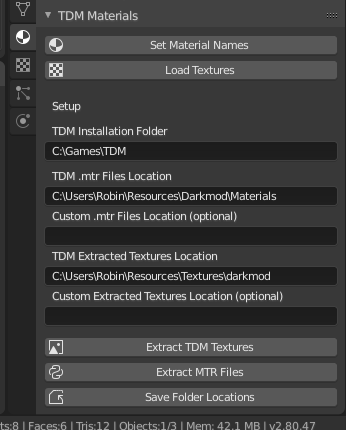 Download:
http://catmanofiowa....rialManager.zip
edit 13th January: version 2.2.2
Readme:
http://catmanofiowa....M/MMReadme.html
It'll be interesting to see how this is in the wild.
Edited by R Soul, 14 October 2018 - 06:49 PM.