Yo, just started playing today, and while I was going through the tutorial, I found missing text in the book of the combat section.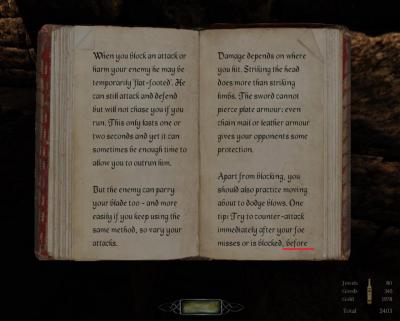 <-----The page with unfinished text at the end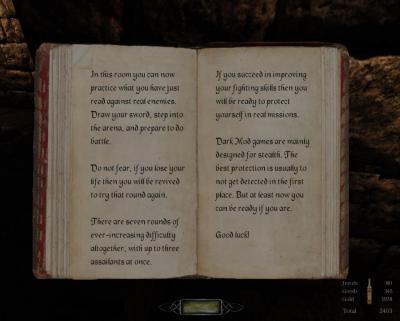 <-----The next page is alright
If it's trivial, ignore this post. I was just thinking it's sort of bad having stuff like this in a tutorial.