Could someone explain the cause of this problem, and suggest the best solution?
Here I have a path with a slight bend: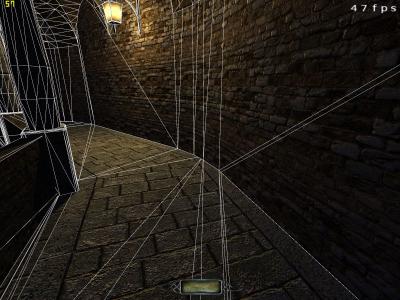 The curved part of the wall is a mesh, with a simple set of Caulked brushes behind it.
You can see that the triangles looks unpleasant. Long thin triangles don't seem like a good thing.
Here's a DarkRadiant screenshot with the func_statics turned off, and the brushes selected: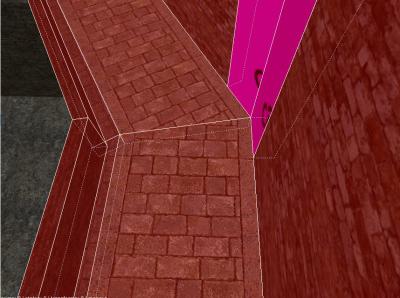 All the vertices are snapped to the grid (I think I had to go down to 1 to get the path texture lined up nicely at the corner).
If I turn the pathway brushes into func_statics (with Caulk underneath to seal), the in game result is much nicer: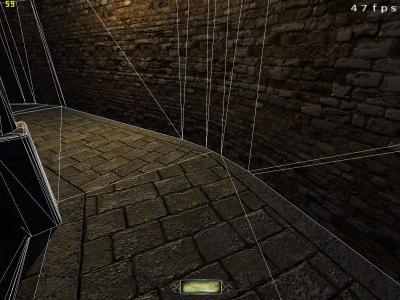 It works, and the AI have no trouble walking over it, but is there a better solution? I can live with this for one part of the map, but if it occurs elsewhere I'd prefer a more elegant solution.