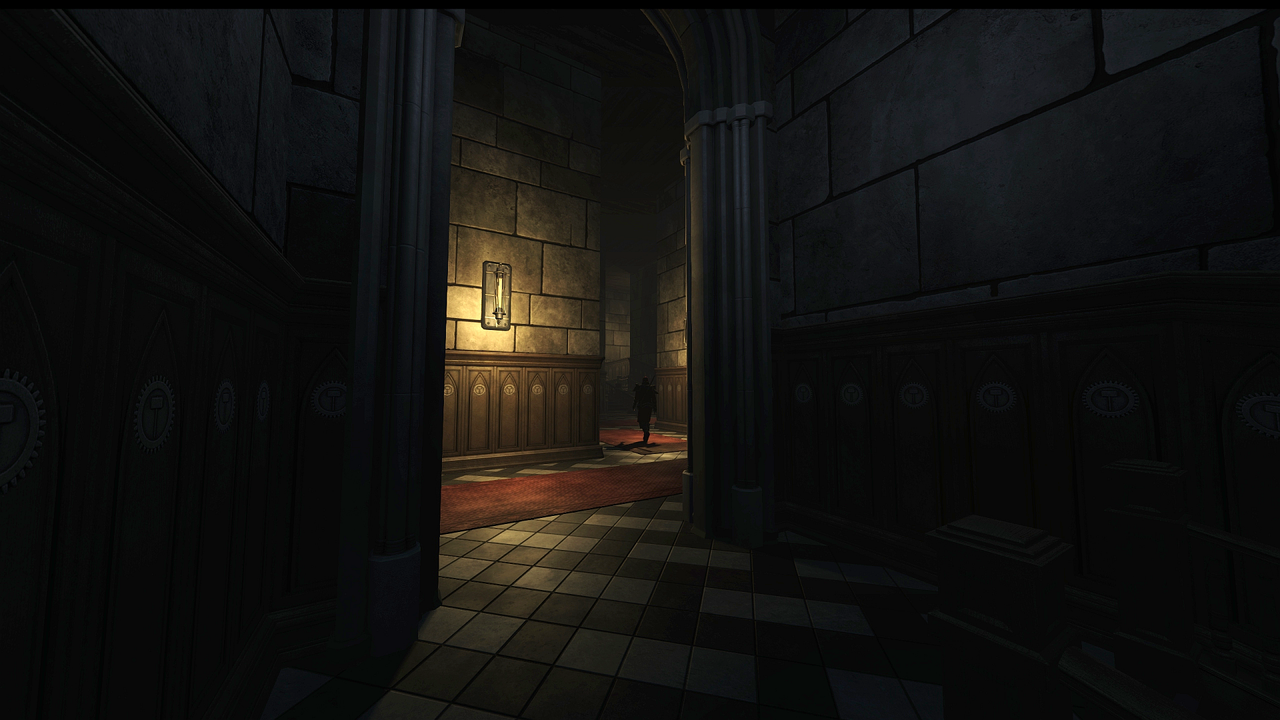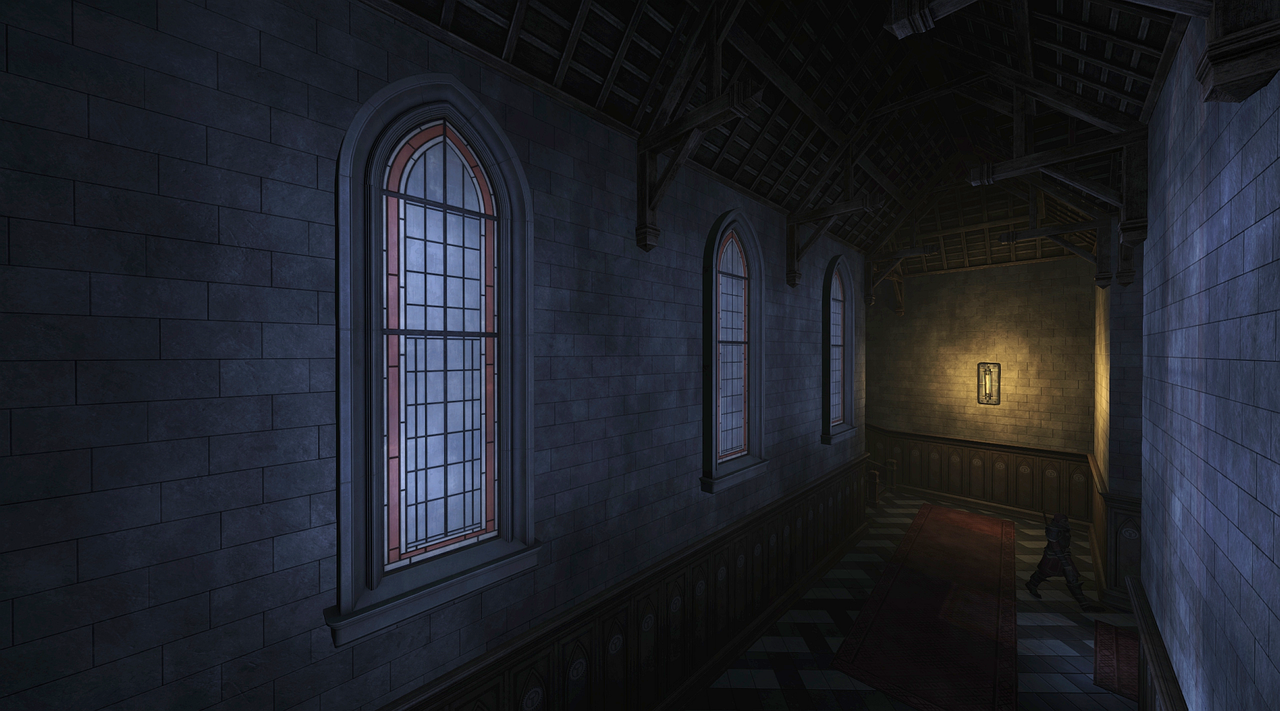 Builder Compound Pack will help you create better environments for your Builder-themed map sections! The aim of this experimental package is to provide high-quality models, materials, and other assets that don't put a big strain on the idtech4 engine. This early version is slightly more bare-bones than I wished for, as some modular sets (e.g. the roof) proved to be too complex and unfit for general use. Don't worry though, the set will be updated and expanded in future releases.  
Version 0.431 is up.
Download link (77 mb)
Tweaks
:
Wall01
material has been revamped. It looks completely different now, so
back up the previous version
if you liked it.
New content
:
New
window01
model with some height variation (240, 192, 144) along with projection textures (in
lights/buildercompound/window01_p
folder). Windows use self-illumination (emissive) texture in their material, but rather than having several "preset materials", mappers can simply adjust illumination strength themselves with
shaderparm3
arg in the model. Value of 1 is the full strength of of emissive texture, while 0 turns it off. See models.mtr and example map for details.  
First of all, launch the map to see a simple section that was made with these assets. Use the menu or type
map bc
in the console to start the map
.
Noclip though the north wall, if you want to get to the staging area and see all pieces used to make this section.  
General info and tips
: 
Make sure you have
Rotate func_* entities around origin (Ctrl+R)
enabled (Dark Radiant top icons) to use models efficiently. All models have custom pivot / origin point placement to make them snap to grid and geometry really fast. If you have keyboard shortcuts configured for
RotateSelectionX/Y/Z
and
FloorSelection
, placing these models around the map will be a breeze. I also recommend having shortcuts for
SelectNudgeUp/Down/Left/Right
, so you can move models in ortho views without using a mouse. DR detects models in a weird way, e.g. if your model is one-sided, or has some faces turned back to the camera in ortho view, selecting and moving it around will be difficult. Using keyboard is often more seamless and precise. You can select a model in perspective view, and then move it around in X/Y/Z plane using keyboard. 
Optimal scale for tileable materials is 0.125. This provides good pixel density vs repetition. Materials are optimized to be used both with and without post-processing, and the default gamma of 1.2. In some cases, specular hotspot might look slightly overblown with post-processing enabled. Correct look without post-processing was the first priority. Same principles apply to using lamp. 
The main idea behind this set is that you can use simple brushes for walls and floors, and wall panels have proper offset, so you don't need to use special surrounding BSP behind them. You can place panels right where your walls are, and there will be no z-fighting or clipping. 
Assumed basic measure for a corridor is 192 x 192 (length / width), but you can go lower if you don't plan to use arches and metal doors. The smallest wall panel piece is 24 units long. Use brushes to create basic space, then adjust it to what you can make with wall panels (combinations of 24, 48, 96, 192 etc.). DR's measurement tool is your friend. 
Default grid for placing most pieces is 8, but it goes down with smaller / more complex models and setups. One special case is matching metal doors to arch with hinges, this needs grid of 2. That's a mistake on my part. I didn't think of better pivot placement until it was too late. The example map contains a "staging area" where you'll find grouped arch, hinges, and doors, so you can use that as a template. 
As per The Dark Mod license, you may modify this pack's contents, although I'd advise against it. Most textures are compressed in lossy DDS format and compressing them again will result in loss of image quality. If you want to make changes, need alternative versions of a model or material contact me first. I'll see what I can do. 
Last but not least, I hope you'll find this pack useful and fun to work with, as I had plenty of fun while making it

I already have a long list of models and features to include in subsequent releases, but I'm always open to feedback and suggestions. Thanks!  
Credits:
Springheel, Obsttorte, Spooks, nbohr1more, STiFU, Destined
and other TDM Forum members: guidance, encouragement, and fruitful discussions
Epifire
: asset feedback and critique
The Black Arrow
: inscription texts   
Plans for upcoming releases
: 
Corridor:
-
Fixing the wall panel collision model, so strafing along it isn't wobbly
Done.
-
Roof modular set
Done.
- Making metal door an entity with proper sounds and open/close times
- Floor switch model/entity for metal doors
- Window set  
Roadmap:
Modular, deco, and loot models for themes like (TBD): cellar, library, workshops/factory, high priest chambers.
Edited by Judith, 01 May 2019 - 02:30 AM.