Hi, I just today started to play with DarkRadiant and struggled with some things.
1. When I type dmap and the name of my first map, I get the error: Cannot execute command dmap: Command not found?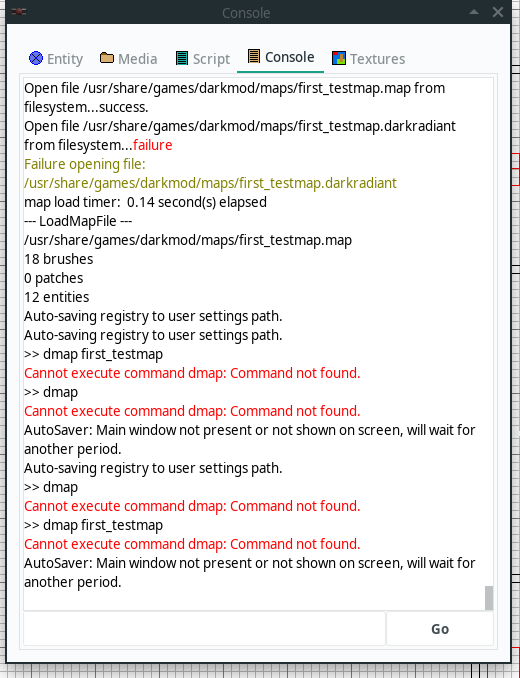 2. DR crashes every time when I want to insert models. I go to create model and choose one from the tree and then it crashes. Prefabs don't make any crashes.
Does someone has ideas what is going wrong here?
Another question: Is there a possibility to scale a prefab? I inserted a lamp as prefeab in the map and can adjust the light radius, but not the model itself.
Note: I use Arch Linux and installed the package from AUR: https://aur.archlinu...arkradiant-git/