Here is a mock-up of our main menu and options menu screens.
Obviously the background is a placeholder. I'm envisioning something similar with our engine, with a small animation of the street signs creaking in the wind. Possibly with people milling about if possible, although we're not sure if that's doable.
This version is for Napalm to use in the meantime if he's still doing the menu GUIs.
Large Version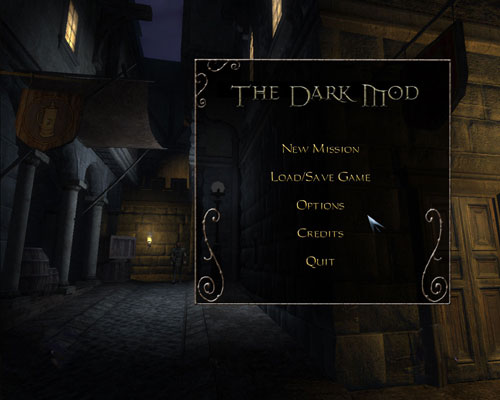 Large Version