Okay my boys, time to dig out the old thread and share some of the models I had lying around, thought I should get them out finally. 
Im releasing the medical tools I started modeling a while ago. Its a varied set:
4 kinds of needles;
2 operating hooks;
1 (ice)pick;
1 saw;
2 scalpels;
3 scissors.
Unfortunately, I wasnt able to make them moveable entities. They all possess a collision box, however, so it should be simple enough, I just cant get it to work for some reason, something is missing in my defs or pathing and I cant really remember how to set it up correctly. So Im only releasing the fixed models version. They are all ready for being included in maps. 
https://1drv.ms/u/s!...a9OLawvtG0lAWsE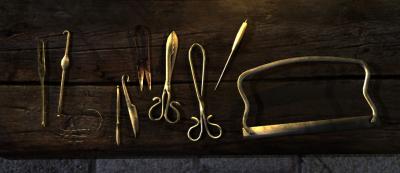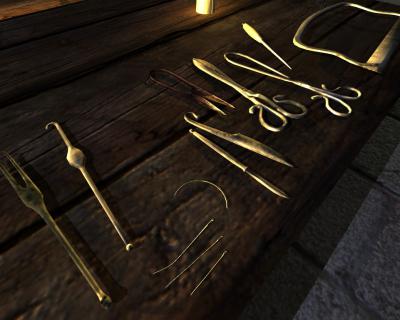 Edited by RPGista, 19 February 2018 - 10:23 AM.