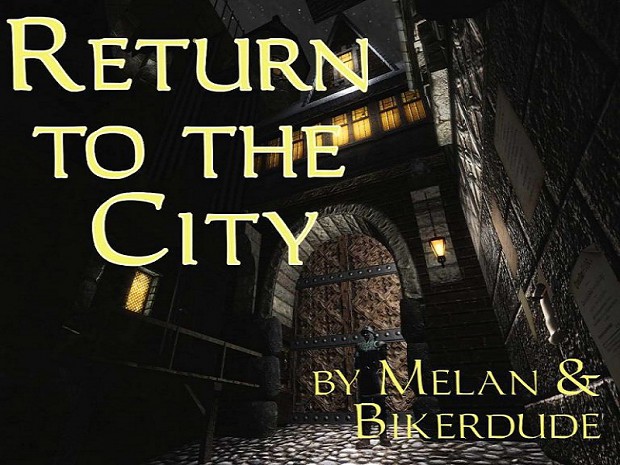 Intro:
Back among these old walls again, it seems. The alleyways and courts beckon, the smells and flickering lights the same as ever. Have I been away so little that I remember them all?

No matter. This time, my objective once more brings me to the Builders: one of their workshops has recently received a shipment of potent explosives... Although inert before it is treated with a volatile compound, there is bound to be a mechanician who will pay a good price for the lot.

That settles my agenda for the night. I must be careful, since the Builders aren't known to be lenient with trespassers... and if they knew it was the same fellow who had already paid them a visit... but best not dwell on trivialities. I have found a way to the street where the storehouse is located, and hid myself next to the south gate. If I am unable to open it from inside when I am done, I may just have to find another way out.

It is an hour before midnight. Time to go.."
Build Time:
3 months.
Thanks:-
Huge respect to the Dark Mod team for such a great mod and for all the hard work they put into it and continue to put into it. Special thanks to Fidcal, Serpentine and others for their help on the forums. Melan for making the original map and puttin up with my constant tweaking, the beta testers: Serps, Grayman, nbohr1more, , NewHorizon, 7upMan and others who did an awesome job.
Info
# Please download TDM 1.04 before playing this FM, as a lot of 1.04 textures have been used!
# On very low end PC's with a "Pentium"4 or "HD2400pro" that are even considered low for vanilla Doom3, I recommend that V-sync is off, AA is off, Aniso is 4x or lower and "Ambient rendering" & "interaction shader" are set to their lowest settings. Also playing any tdm mission I suggest you do a fresh reboot of windows, this will flush the ram which enables a few extra fps in tdm.
Enjoy
Edited by Bikerdude, 12 October 2013 - 07:11 AM.